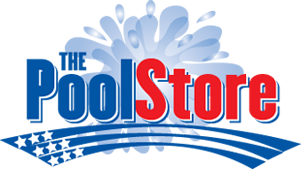 ---
Member



Association of Pool
& Spa Professionals


Northeast Spa &
Pool Association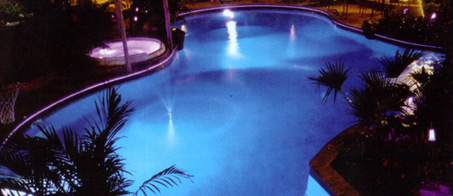 GRAND OPENING OF OUR NEWEST LOCATION!
OCTOBER 3RD, 4TH AND 5TH!
155 Hurffville-Crosskeys Road – Sewell, NJ 08080
(closer to Williamstown – former Bobcat Building)
856-728-2010
SPA WAREHOUSE SALE THE SAME WEEKEND!
Over 10 Spas on Display – Best Deals of the Season!
Same day delivery.
Proud to bring you the "Best of the Best" for all of your
swimming pool needs!

The Pool Store

288 Egg Harbor Rd
Sewell, NJ 08080
856-286-3300


(next to Rizzieri's Salon)

19 Crosskeys Rd
West Berlin, NJ 08091
856-767-8900

(next to Filomena's Restaurant)

155 Hurfville-Crosskeys Rd
Sewell, NJ 08080
856-728-2010
(closer to Williamstown –
former Bobcat Building)

In-Ground Pools * In-Ground Pool Liners
Above-Ground Pools * Above-Ground Liners
FULL RETAIL STORE
Chemicals * Vacuum Equipment * Pumps & Filters * Pool Cleaners
Free Water Testing * Complete Parts Department
FULL SERVICE DEPARTMENT
Pool Openings & Closings * Liner Installations * Repairs & Service
HOLIDAY HOURS:
Open Monday, December 23rd 10am-6pm, closed December 24th to January 1st. Please send an inquiry or leave a message on our voicemail, as we will be checking daily. We will reopen January 2nd at 10am. Have a safe and happy holiday and we look forward to servicing you next season!
ALL MAJOR CREDIT CARDS ACCEPTED
The Pool Store carries a complete line of Swimming Pools, Swimming Pool Chemicals, Equipment and Supplies. we specialize in the installation of in-ground vinyl pools, in-ground liners, safety covers, salt systems and pool equipment. Our licensed and trained installers offer the best in service and experience. Our guarantees exceed our competitors with longer warranty coverage periods and ease of processing (we handle it for you)!
Our customers are our business and we know how to keep them! Our staff is highly qualified with management bringing over 35 years of personal swimming pool industry experience. You come to a pool store to get answers on how to take care of your pool…. Customers come to The Pool Store for the right answers and knowledge.
We offer free seminars, monthly newsletters and free in-store water testing everyday! Of course, we are fully insured and all of our work is guaranteed.
April through October
Monday - Friday 9 AM - 8 PM
Saturday 8 AM - 5 PM
Sunday 9 AM - 4 PM

November thru March
Tuesday - Friday 10 AM-6 PM
Saturday 10 AM -4 PM
Closed Sunday & Monday

Sewell NJHIC License
#13VH04399300

Berlin NJHIC License
#13VH06155700

Meet the Pool Store Staff
Toni Williamson


Toni, the owner of The Pool Store in Sewell, has been in the swimming pool business for over 30 years and is often referred to as 'The Pool Lady'. She is educated, knowledgeable and has the experience to assist you with your pool. More importantly, she is a 'hands on' owner who appreciates her customers and the confidence they place in her and The Pool Store.

Charlie, the Owner of The Pool Store in Berlin. Charlie was brought on to make sure each customer receives the best in customer service along with great products at great prices. With over 17 years in the swimming pool business, Charlie will just add the 'icing on the cake' for a company dedicated to customer satisfaction.